Blackford Family of Oxhill
My great grandfather Daniel Blackford was born in London in 1837, enlisted in the Corps of Armourer Sergeants in 1861, served in the West Indies, and in 1872 was assigned to the Canadian Militia in Montreal, where he eventually retired. Having traced his ancestry to Oxhill in the late 17th century, I realized that extending his lineage further back would require unravelling the genealogy of the many Blackfords who had lived in the village. The resultant public family tree (Blackfords of Oxhill) may be viewed on Ancestry.co.uk and on an Oxhill website here.

Blackfords resided in Oxhill for at least 400 years, from the early 16th until well into the 20th century and may well have been here in late medieval times. Baptismal and hearth tax records suggest they were the village's largest family in the 17th century. Moreover, Oxhill was the Blackford "epicenter" in Warwickshire, accounting for five times as many baptisms as any other parish. Their numbers declined in the 18th century, but in the meantime their progeny had settled across south Warwickshire and beyond. By 1800, Blackfords had resided in at least 32 different parishes in the county, but only in Oxhill were they a continuing presence.
Blackford is not a common surname, held by perhaps 200 people in England in 1600, and likely originated with one or at most a few individuals when surnames came into common use. Parish registers indicate two principal Blackford clusters in 17th century England – the larger in the southwest, centered in Devon, and the other in south Warwickshire. The former is consistent with numerous medieval references to the de Blakeford family, but the origin of the Warwickshire cluster is uncertain. Several early 14th century documents refer to "Blakeford", a locality near Dickens Heath in the ancient parish of Tanworth-in-Arden, which was linked to Robert de Blakeford in the 1262 Assize Rolls. (Blackford House, as it was known, was on the site now occupied by the Miller & Carter Steakhouse). However, whether the Blackford name arose independently in south Warwickshire or migrated from elsewhere remains an open question.
The Register of the Guild of the Holy Cross refers to John Blackford, a miller residing with wife Alice in Halford in 1479. In the mid-16th century, most Warwickshire Blackfords were living in the neighbouring parishes of Oxhill, Butlers Marston, and Halford. It stands to reason that the families in these parishes were related but precisely how is unclear.
It appears that all Blackfords born in Oxhill in the 17th and 18th centuries descended from John, a husbandman who died in 1604, through his sons Richard (1571-1642) and John (1576-1649). Both Richard and John became yeomen and freeholders. As was the custom, most of their land passed to their eldest sons, John (b.1602) and Anthony (1615-74), respectively. Primogeniture prevailed over subsequent generations and the heads of the two Blackford households remaining in Oxhill in the 1770s, Ben (1725-1800) and Anthony (1755-1815), were their direct descendants. While some younger sons remained in Oxhill, many settled elsewhere, some farming, others taking up a craft or trade.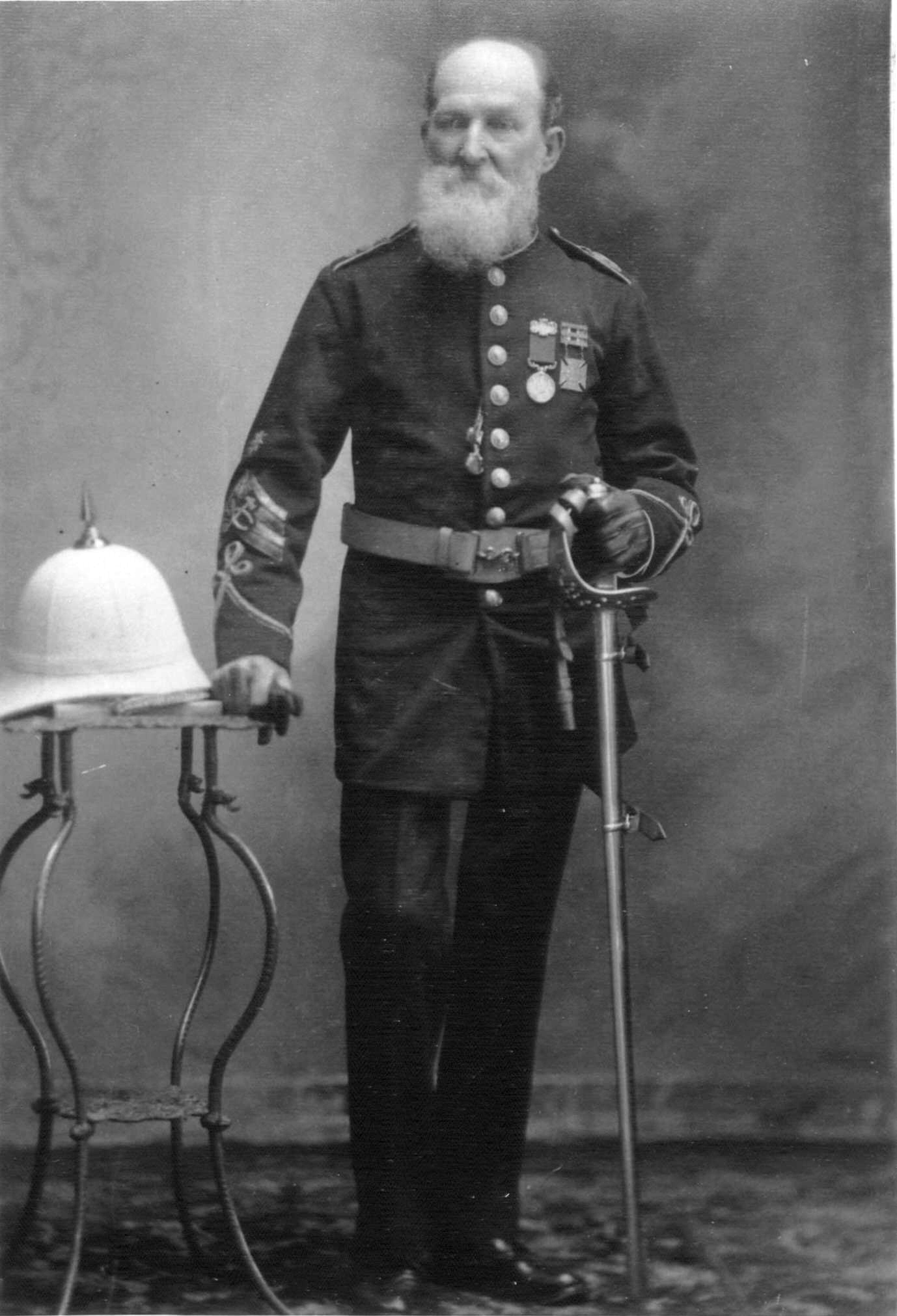 John's third son Daniel is mentioned in most historical accounts of the village. He served as quartermaster in the Earl of Northampton's Regiment of Foot and was taken prisoner in 1644 during the siege of Compton Wynyates. Daniel became church warden and hisepitaph in St. Lawrence Church has been widely quoted.
Mathew Blackford, a prominent resident of Stratford-Upon-Avon, was probably John's fourth son. A maltster by trade, he served many civic roles in Stratford: Borough Highway Surveyor (1651), church warden (1672-73), alderman (1673), and mayor (1676-77).
Richard's grandson Daniel (b.1636) apprenticed as a goldsmith in London, earning his freedom in 1664. Circumstantial evidence indicates Warwick clockmaker Anthony Blackford (1639-1679) was likely Daniel's younger brother. Anthony was virtually unknown until 2007, when one of his clocks made £110,000 at auction [see more about Anthony's beautiful clock here]. The latter's son Anthony (1680-1715) became a goldsmith in London.
Richard's great grandson John (1660-1731) married Elizabeth Potter of Over Tadmarton, Oxfordshire where her father William was an early leader of the Quaker community. He was fined for Sabbath-breaking, specifically riding his horse to a Quaker Meeting, was imprisoned twice, and had property seized regularly as a result of his refusal to pay tithes. John's brother Daniel Blackford (1666-1718) was a chandler in Oxford, and the latter's son Bonniwell (1703-69) apprenticed as a carpenter in London. John's second son (and my 5x great grandfather) William (1693-1768) was a master joiner in Chipping Norton: he inherited the Oxhill farm in about 1650 after his older brother's death. Similarly, William's son Ben, a cabinet maker in Worcester, moved to Oxhill in 1765, just prior to his father's death. Ben sold out in 1775, eventually settling in London, and leaving a single Blackford household in the village.
The Enclosure Law was implemented in Oxhill in 1797 and Anthony (1755-1815) relocated to Tysoe soon afterwards. His grandson John (1825-61) returned to Oxhill by 1850 and his descendants resided in the village into the mid-1900s.
Murray Duke, Ottawa, Canada